HesabPay - Afghanistan's First E-Payment Solution
HesabPay is Afghanistan's first digital payment solution that facilitates a suite of multi-channel payments, including mobile payments, card payments, and online payments. HesabPay's users make payments through

HesabPay enables businesses to accept/process cashless payments securely. This helps businesses introduce efficiency and transparency in their payments process. HesabPay's advanced features include providing API services that integrate with accounting and information systems to provide instant transaction reports on payments of invoices. Additionally, through API services, HesabPay provides a recurring payment option to automate monthly bill payments. HesabPay's other features include instant fund transfers, bill payments, merchant payments, mobile top-up purchases, donations, and e-taxation, with additional features launched on a rolling basis.
How it Works?
HesabPay can be compared to other world-wide financial management and e-payment solutions such as PayPal but despite the differences including that we are a wallet and an aggregator. HesabPay provides a user interface to individuals and businesses that communicates between banks and other entities such as banks and other financial institution. HesabPay works together with Afghanistan Payments Systems (APS), commercials banks, and mobile network operators to handle your daily transactions. You no longer have to go to the bank and wait in long queues to make a balance inquiry or send money. HesabPay lets you do this within seconds from wherever you wish to. For account creation customers need to download HesabPay App available in play store and app store, to ease services usage to our customers, services are available in local languages.
Features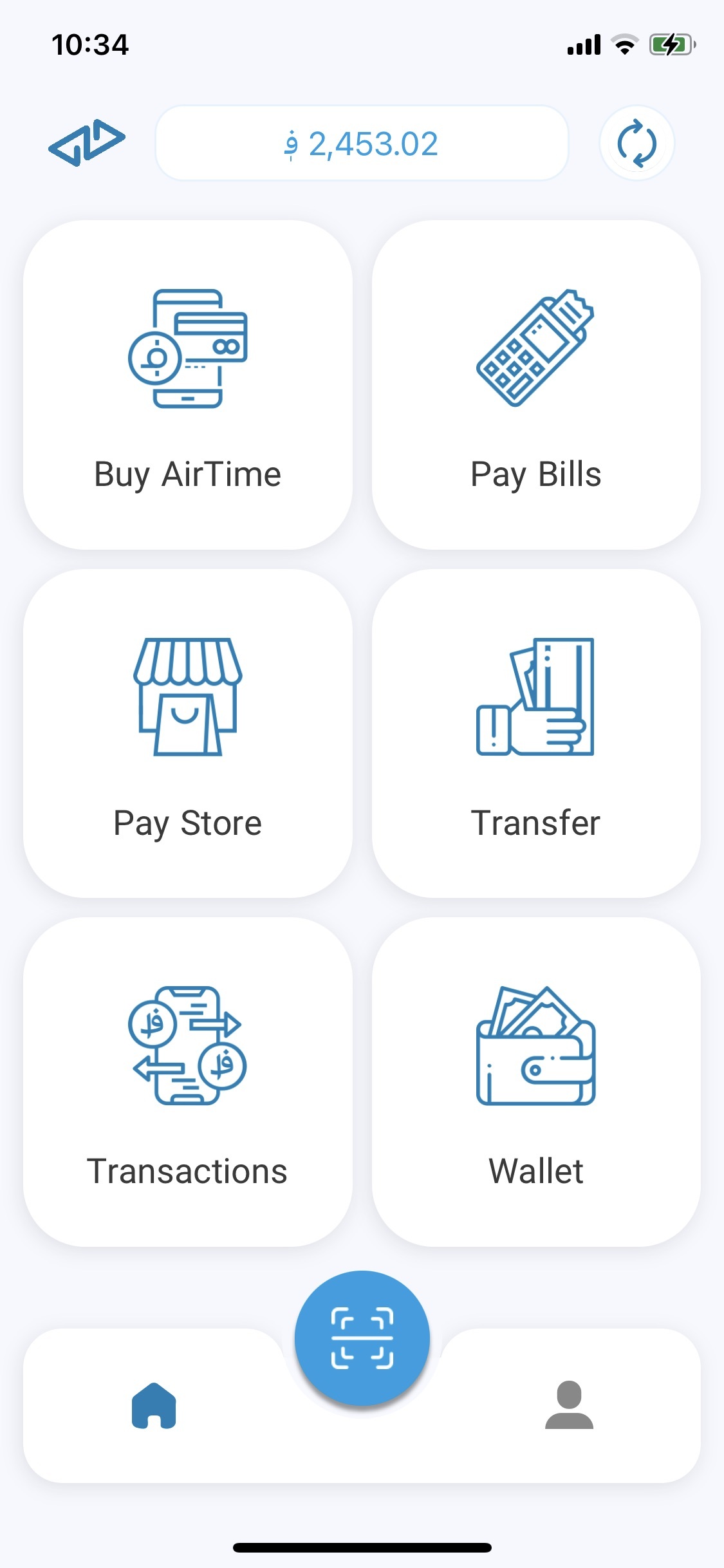 1. Buy AirTime

HesabPay users can easily buy topup from any telecom in Afghanistan, all they need to do is to select Buy AirTime option and follow the instructions, the transaction will done in seconds.
2. Pay Bills
Pay Bills features enables the users to easily pay the following bills:
Electricity
Internet
Taxi
Taxes
HD+

3. Transfer
HesabPay users can easily send money to one another, all they need to do is select Transfer option and then follow the instructions, the money will be sent in seconds.

4. Pay Store
Users can easily pay the registered stores at anywhere and anytime. Businesses first need to register and verify the business. anyone with a valid business license can register their business in HesabPay. this feature also includes nearby registered businesses locations through an interactive map.
5. QR Code Scan

HesabPay also allows users to do payment or money transfer by scanning a QR code. This also helps the stores to have a QR code and users can do the payment by scanning the QR code with a go. All you need to do is select the QR code option and scan the code and follow the next instructions.

The Best thing about HesabPay is Transactions History. All the transactions ( sent, received) you have done are available to you.